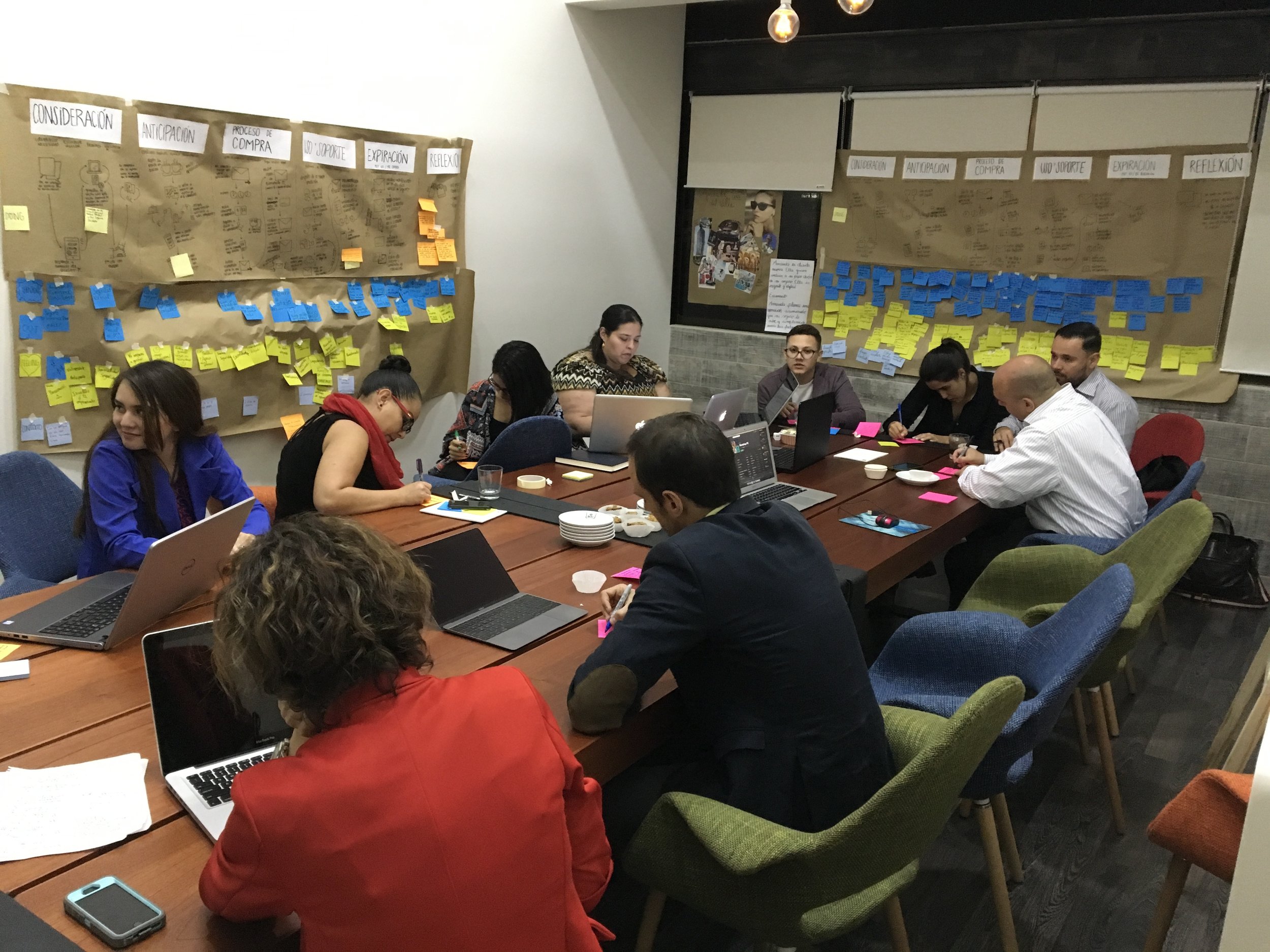 THE PROBLEM
Perfect Circle is an insurance and investment consulting firm, with several offices in Europe, Mexico, Latin America and the Caribbean.
For them, the experience of their clients is essential, so they wanted to identify the current customer journey, to see where the company has direct contact with the client (touchpoints), the communication channels but most important: how the users feel.
Being an insurance agency means that, the customers use the insurance and come to ask help during a very vulnerable moment, so they tend to be very sensitive and the experience that the company can provide can make that difficult time, easier or complicated much worst.
An insurance customer will know if the company that they chose is good, just until they use it, and that even may not happen at all.
THE PROCESS
To understand the process it was necessary not just to map the customer journey, but also the internal flow, in each of the departments. The experience begins on the inside, with the employees.
My colleague Gretchen Hütt and I interviewed each of the departments to understand how the companies work but also to start identifying each of the touchpoints that Perfect Circle has with their clients.
After analyzing each of the departments, knowing the touchpoints and the communication channels, we made a customer journey, identifying six significant steps:
Anticipation
Approval
Buy
Use and support
Expiration
Reflexion
After this, we conduct a workshop in the central office in Costa Rica, in where they could tell us how the users think, feel and what they do in each of the steps during their journey. Nobody better than the employees can know this, since they talk to the users every day, hearing what they need, complains and how they think the service should be.
The results were a complete Customer Journey, with touchpoints, communication channels, feelings, thoughts, actions and context of the users, all the flow diagrams of each of the departments, besides all the recommendations we made in each of the problems that we saw on those flows.
The only way to improve something is to understand where are the fail points. With all this information, Perfect Circle now is capable of this, having the big picture of its journey, being able to see a graphic of it, and now it's possible to do a clear plan to improve their customer experience.